One thing that separates the pros from the hobbyists is organization.
Having a consistent folder structure and naming conventions are essential for complex projects and multiple team members.
The go-to piece of free software for Editing/Motion Graphics pros has been Post Haste from Digital Rebellion.
Post Haste is a free project management tool from Digital Rebellion, who have been making handy free and paid plugins for years.


It has a variety of templates you can use and customize for your workflow. (Editing, Motion Graphics, Photography).
I have used it for years and the low price of free and that it is both mac and pc is nice.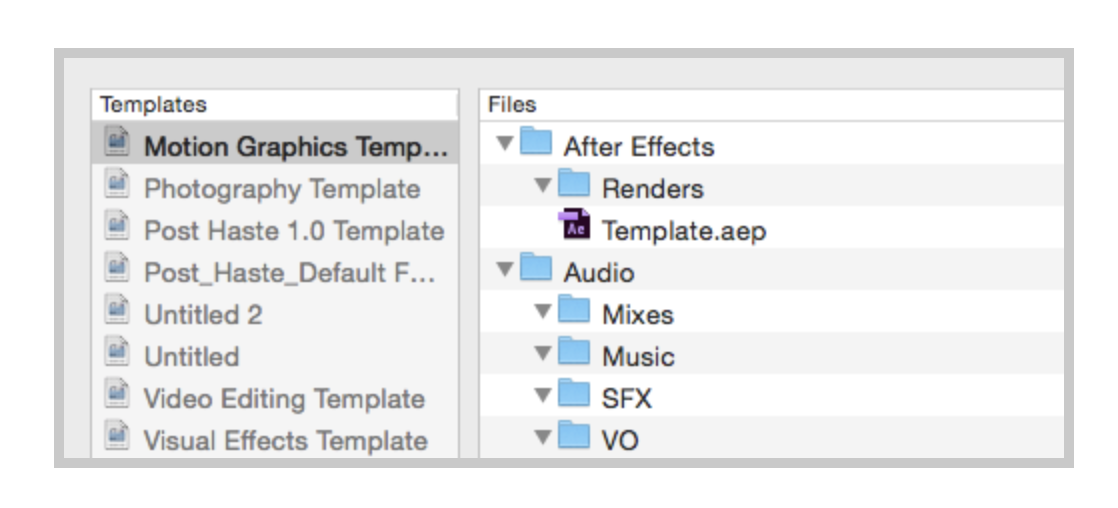 Another option is the GYST script from justinmclure.com, or the Get Your Shit Together script.
They are a small studio in Wichita Kansas, who are kind enough to share their free organizational script and project folder and naming conventions.
https://www.justinmcclure.com/...
They have a hilarious video that is a send-up of Infomercials, worth a watch.
Once you install the script, run it from File> Scripts.
Then click the "generate Folders" pop up, and you have an instant folder structure.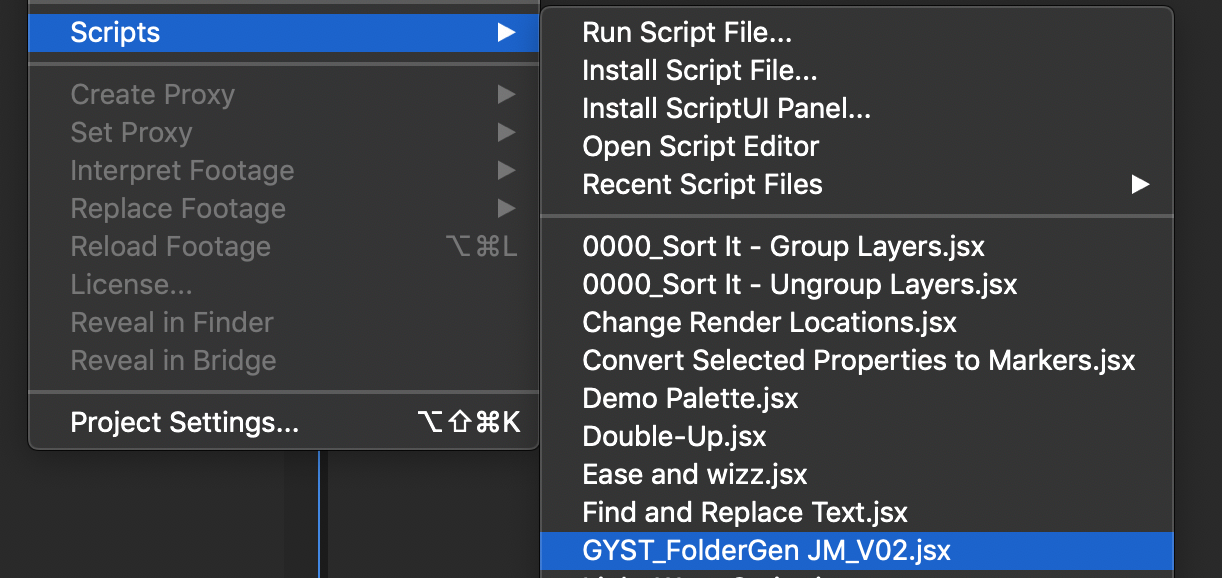 Then save your project and give it a specific name ( I call mine clay_standard_template)
From Preferences > New Project, check "new project loads template, and select the template file you just made.
Now when you launch AE, you have your template loaded up and ready to go.
I lock my template project so I can't accidentally modify it then use Save As to create my current project.

But wait, that's not all. They also have Q & A with leading pros, and you can download their project templates and use them as a starting point.
I found it really helpful to hear other working artists talk about how they approach organization.
So have fun saving time, happy filmmaking!